A Tune Up for the Warm Up
March 22, 2016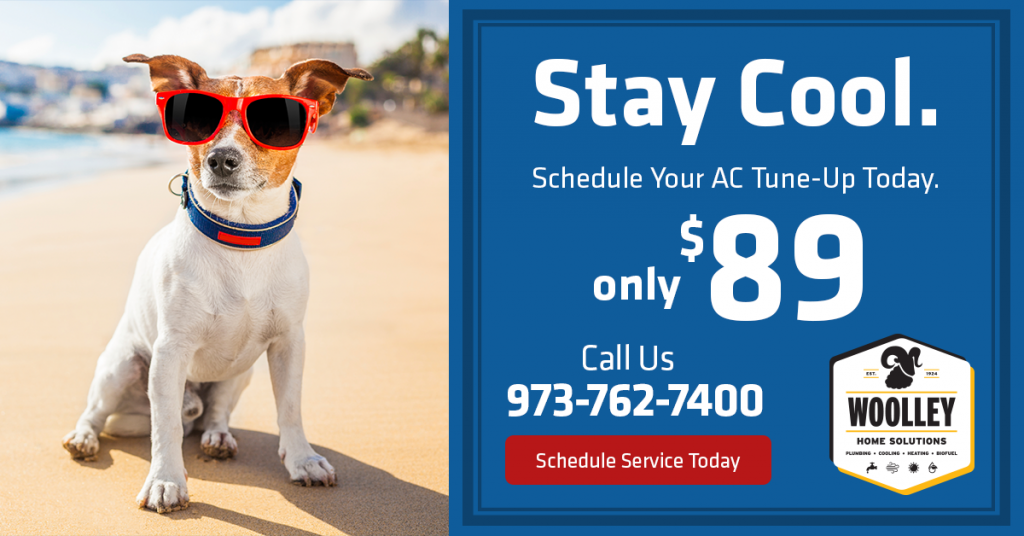 Warmer weather is on the way, and with it comes the need to prepare home cooling systems for the season ahead. The experts at Woolley Home Solutions offer homeowners these suggestions to help ensure the efficient operation of their air conditioning system or heat pump and a cooler, more comfortable summer:
Before the cooling season begins, caulk and weather strip your home.
Inspect your ductwork for holes or separated joints. It's also a good idea to add insulation around the ducts when they are located in unconditioned spaces such as attics, crawl spaces and garages. Do the same for whole-house fans where they open to the exterior or attic.
Clear debris away from intake and exhaust vents to ensure unobstructed airflow.
Change or clean filters. Most manufacturers recommend changing disposable filters monthly and cleaning reusable filters every other month.
Check the seasonal energy efficiency ratio (SEER) of your air-conditioning unit or heat pump. Upgrading to a
higher SEER rating can save homeowners hundreds of dollars a year on their energy bills. When matched with a variable-speed air handler, the Luxaire® LX Series air conditioners and heat pumps can achieve a 15+ SEER rating, and the Luxaire Acclimate™ Series offers 18 SEER models for maximum efficiency.
Make an appointment with a service technician for an inspection. Inspections should include a check of the compressor, fan, indoor and outdoor coils, refrigerant lines and refrigerant pressure.
To learn more about cooling systems and to get additional tips on annual maintenance, contact Woolley Home Solutions today.
Schedule Your AC Tune-Up in New Jersey Today
Contact Woolley Home Solutions Company and schedule a tune up for your home cooling system. You'll rest easily knowing you've done all you can to keep your family safe and comfortable. It's a cool thing to do.
---