Oil Tanks in Maplewood, New Jersey
Oil Tank Protection & Services in Essex, Union & Somerset Counties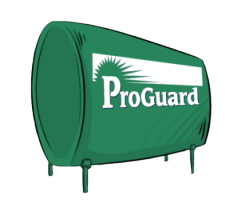 Although oil tank leaks are unusual, they do happen. At Woolley Home Solutions, we understand which oil tanks are often at high risk of oil leaks and how to protect them. Oil leaks most commonly occur in older steel tanks and can be expensive to remedy. However, detecting a damaged tank that could cause a leak can be difficult because tanks typically erode from the inside out. It may not always be clear if an oil leak is about to occur in a tank until it happens.
We at Woolley Home Solutions are concerned about the well-being of our customers and their homes and properties. A storage tank leak can happen to underground tanks, outside above-ground tanks, and basement tanks. Our experts offer our customers ProGuard oil tanks to help with an oil spill in the unlikely event one does occur.
REQUEST TANK PROTECTION
---
Invest in oil tank protection in Maplewood and contact Woolley Home Solutions today!
ProGuard Oil Tank Clean-Up & Replacement Plan
Woolley Home Solutions has a ProGuard Oil Tank Replacement Plan for ProGuard customers for underground and above-ground tanks. The plan provides a $1,500 limit towards tank repair or replacement.
Oil Tank Installations and Upgrades in Essex, Union & Somerset Counties
At Woolley, we're pleased to install new oil tanks for our valued customers. We hope you inspect your tank regularly for corrosion and other problems, but you may still think it's time for a replacement. If you are, one type of tank to consider is a double-wall oil tank. These tanks are one of the most reliable and safest types of tanks on the market, and they use modern technology for maximum storage and minimum space requirements. Wooley Home Solutions is proud to offer installations of these types of oil tanks for our New Jersey customers. We proudly install Roth Oil Tanks, which help assure our customers their tank will last for years.
Roth Oil Tanks in Maplewood & Surrounding Areas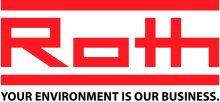 With a Roth state-of-the-art, double-walled heating oil storage tank, you will never have to worry about a leak. Constructed of leak-proof and corrosion-resistant galvanized steel, the polymer shell is strong and durable; it won't break down or contaminate your heating oil.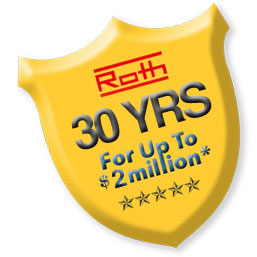 The lock-down, double-ring caps eliminate odor when refilling. Roth heating oil tanks also take up less space —and the oil lines are placed overhead, so there's no risk of tripping and creating an oil leak.
With a 30-year limited warranty, including $2 million of insurance against property damages caused by a spill, you can be confident in your oil tank for years to come.
Contact Woolley Home Solutions today for the trusted oil tank services and protection.
Go Green with Bioheat

When you upgrade or protect your oil tank, consider making the greener choice with biodiesel. Woolley Home Solutions is proud to be a supplier of Bioheat® fuel, which blends biodiesel and ultra-low-sulfur heating oil and requires no modification to your current heating system.
When you use Bioheat for your heating system this season, you'll be choosing a fuel that is safe, renewable, and provides a more energy-efficient and complete burn.
Contact us at Woolley Home Solutions to learn how Bioheat can improve your home's heating efficiency this season.
REQUEST SERVICE OR FUEL DELIVERY
To request service or fuel delivery, log into your Woolley Home Solutions account! If you aren't yet a customer, become a customer, or request service below.
CUSTOMER LOGIN
REQUEST SERVICE
BECOME A CUSTOMER