ABOUT THE STATION
Our Biodiesel Pump is open M-F from 7:30am-4:30pm.
We currently blend from B5-B30
Directions: 12 Burnett Ave., Maplewood, NJ
CLICK HERE for GOOGLE MAPS
We accept Master Card, Visa, and Discover
---

WOOLLEY FUEL COMMEMORATES 10 YEARS OF BIODIESEL SERVICE
Woolley Fuel celebrates its 10th year as a distribution location providing high-quality biodiesel to consumers across New Jersey.
Woolley Fuel was started in 1924 by two brothers Herbert and Norman W. Woolley Sr. Their desire was to start a coal company similar to their father's and found potential in Maplewood, New Jersey. The brothers built an energy company that is now approaching its 95th year and is still evolving.
"It is hard to believe that 10 years has passed since the opening of the first public biodiesel fueling station in New Jersey," said Brian Palmer, New Jersey Soybean Board chairman. "Kudos, thanks, and credit go to Norm and his colleagues for their forward thinking and entrepreneurial spirit in being the first to bring this environmentally friendly fuel to the public. …
READ THE FULL ARTICLE HERE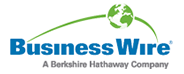 ANNIVERSARY OF BIODIESEL MILESTONE CELEBRATED
MAPLEWOOD, N.J.–(BUSINESS WIRE)–December 5, 2012 Norm Woolley, Jr. of Maplewood's Woolley Home Solutions (www.woolleyhomesolutions.com) made state history by becoming the first to offer Biodiesel to the public. Woolley originally offered B5 Biodiesel, a 5% blend of Soy-based Biodiesel with 95% conventional diesel fuel. "We are pleased that in one year demand has pushed the blending system to the max.
The public continues to ask for higher blends." B30 is the maximum ratio blend the computer blending system is currently configured to dispense. Woolley plans to have the blending system fitted to allow higher percentage blends in the near future.
---
NEW JERSEY'S FIRST PUBLIC BIODIESEL PUMP IS OPEN!
AS NATIONWIDE DEMAND for soy-based biodiesel continues to rise, Woolley Home Solutions is making sure it's available at the crossroads of the East Coast freight system by operating New Jersey's first retail/commercial biodiesel pump located in Maplewood, NJ. The Woolley pump is the only known public retail biodiesel pump in New Jersey and is accessible by any vehicle, including tractor trailers. Founded in 1924 as a supplier of coal, ice and wood to local homeowners in Maplewood, New Jersey, Woolley Home Solutions serves Essex, Morris, Somerset, Hunterdon and Union Counties in NJ, providing oil heat, and now biodiesel. This family-owned business and, Maplewood's oldest business, was one of the first to fully computerize to ensure faster, more accurate delivery, service and billing. The company continues to offer exceptional service to its customers to ensure a high degree of satisfaction.
---
10.5 REASONS TO USE BIODIESEL
1. Biodiesel represents a domestically produced renewable fuel that can help replace oil imports
2. The production of soy-based biodiesel creates a positive energy
3. Using a B20 blend reduces unburned hydro carbons by 30%balance as much as 3:1
4. Biodiesel can be used in its pure form but traditionally it is blended
5. Biodiesel fuel burns much cleaner than petroleum fuel
6. Biodiesel has outstanding lubricating qualities
7. Biodiesel fuels' economy in used engines substantially improves
8. Biodiesel is biodegradeable and non-toxic
9. Biodiesel can be used in existing diesel engines
10. Biodiesel is non-toxic
10.5. NJ has a Biodiesel fuel rebate program available to all Municipalities, Counties, Boards of Education, State Colleges, and Universities
---
ADDITIONAL PRESS
ENERGY COMPANY 1ST IN NJ TO OFFER BIODIESEL FILLUPS
CLICK HERE By Dalila J. Paul, NJ.COM
NEW JERSEY'S FIRST PUBLIC BIODIESEL PUMP OPENS
CLICK HERE By Erin Voegele, Biodiesel Magazine
---
BIODIESEL FAQs
What is Biodiesel?
Biodiesel is the name of a clean burning alternative fuel, produced from domestic, renewable resources.
Biodiesel contains no petroleum, but it can be blended at any level with petroleum diesel to create a biodiesel blend. It can be used in compression-ignition (diesel) engines with little or no modifications. Biodiesel is simple to use, biodegradable, nontoxic, and essentially free of sulfur and aromatics.
Is Biodiesel the same thing as raw vegetable oil?
No! Biodiesel is produced from any fat or oil such as soybean oil, through a refinery process called transesterification. This process is a reaction of the oil with an alcohol to remove the glycerin, which is a by-product of biodiesel production. Fuel-grade biodiesel must be produced to strict industry specifications (ASTM D6751) in order to insure proper performance. Biodiesel is the only alternative fuel to have fully completed the health effects testing requirements of the 1990 Clean Air Act Amendments. Biodiesel that meets ASTM D6751 and is legally registered with the Environmental Protection Agency is a legal motor fuel for sale and distribution. Raw vegetable oil cannot meet biodiesel fuel specifications, it is not registered with the EPA, and it is not a legal motor fuel.
CLICK HERE TO READ MORE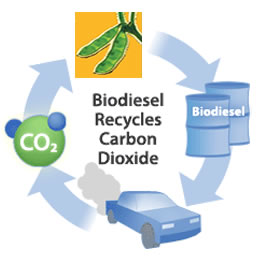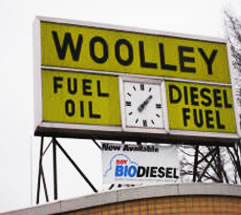 FOR MORE INFORMATION ON BIODIESEL FUEL
Contact THE NATIONAL BIODIESEL BOARD 1-800-841-5849
WWW.BIODIESEL.ORG
CLICK HERE for more info
REQUEST SERVICE OR FUEL DELIVERY
To request service or fuel delivery, log into your Woolley Home Solutions account! If you aren't yet a customer, become a customer, or request service below.
CUSTOMER LOGIN
REQUEST SERVICE
BECOME A CUSTOMER