We Are Officially Open! | June 2020 COVID-19 Update
March 16, 2020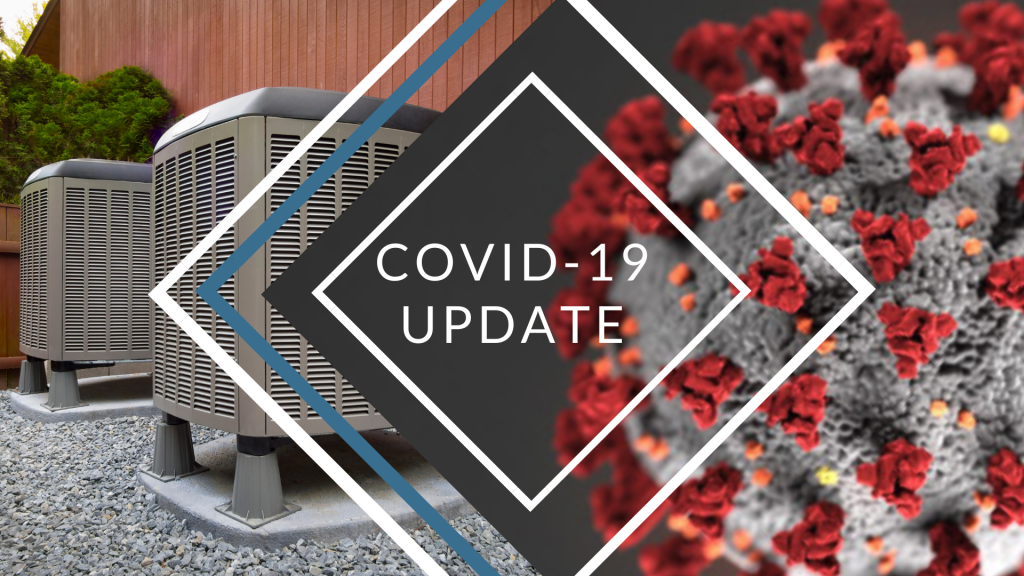 At Woolley Home Solutions, our number one priority is the health and safety of all the members of our community. As a family-run business, we cherish the connection we have with all of you and understand the importance of providing you a safe and worry-free home environment.
Clean and well-maintained HVAC systems are critical services and we are committed to being here when you need us most.
The health and safety of Woolley Home Solution's customers and technicians have always been our highest priority. As we continue to actively monitor developments related to Coronavirus in New Jersey, I wanted to ensure that we're going above and beyond our standard measures to maintain a sanitary environment in our vans and for our techs.
We're focused on keeping our office and technicians safe and healthy so they can continue to serve you. Our technicians are fully equipped with complete safety gear including: safety goggles, masks, booties, nitrile gloves, and disinfecting sprays and wipes.
If you have any further questions about our efforts or if you want to reschedule an appointment, we welcome you to call us at 973-762-7400.
Thank you so much for trusting Woolley Home Solutions with all your home service needs and we hope that the steps we're taking can give you the added confidence.
How Woolley Helps During Social Distancing
Clean air quality in the home is essential during social distancing. We provide several options to ensure everyone in the home is happy and healthy.
REME HALO® Whole Home In-Duct Air Purifiers are available for installation in your home. The REME HALO cleans 26 different types of air pollutants in home air and is completely odorless. It is effective against all three categories of indoor air pollutants: Particulates, Microbials, and Gases.
HUMIDIFIERS/DEHUMIDIFIERS for the home. Viruses are less viable between 20-50% humidity. Whole-home humidifiers and dehumidifiers optimize your home's environment to maintain safe humidity levels.
Not sure about the needs of your home? Contact us to guide you through this process.
Propane Tank Fill Ups
Procedure
*FREE PROPANE FOR FIRST RESPONDERS & HEALTHCARE WORKERS*
– Please remove tank from your car & use the bell at pump or call 973-762-7400.
– Someone will come down to fill your tank once you are back in your vehicle.
– We will leave your tank by your vehicle.
Payment
– We can take all payments by phone. We will need your address and email. Just call 973-762-7400.
– If you have already paid in advance you're all set to leave.
– If you haven't paid please call 973-762-7400. We will need your address and email.
If you need to purchase or refill a propane tank to keep your patio heaters, outdoor grills, and or fireplace fully fueled, contact us or stop into our Maplewood, NJ location! We are northern New Jersey's propane filling specialists.
Our Safety Plan
We have been monitoring around-the-clock updates from the Centers for Disease Control and Prevention (CDC), World Health Organization (WHO), and the Township of Maplewood to develop procedures to ensure we can continue to help keep customers safe and comfortable in their homes.
Our technicians and staff are following all recommended safety measures to provide a safe and secure service experience including wearing masks and not shaking hands with customers including:
Avoiding direct contact with customers and maintaining the maximum distance possible: at least six feet.
Asking if anyone in a customer's house has been out of the country in last 60 days.
Whenever possible, relying on phone, text, email, teleconferencing, or other electronic communication methods to communicate with customers, instead of in-person conversations.
Wearing facemasks and gloves on all service calls and following established glove and mask protocols, including proper disposal.
Encouraging customers to pay online
On service calls, if a customer has separate access to their heating system, trying to request in advance that the area be made available directly (opening bulkheads, cellar doors, etc.)
Taking proper measures to disinfect all equipment, tools, clothing, shoes, etc.
Before entering a customer's home, if anyone is present, asking if they or anyone in the household is sick in any way or experiencing symptoms, including fever, coughing and/or shortness of breath.
Staying home if any COVID-19 symptoms are exhibited.
We ask that you take advantage of online account access.  You can schedule service, order oil and make a payment online in the comfort of your home.
Click here to visit your online account.
We can all help to slow the spread of COVID-19. We will continue to monitor the ongoing situation, adjust our plans and procedures accordingly, and keep you updated on any necessary changes. Rest assured, Woolley Home Solutions concern for the well-being of our customers, employees, and community will never change.
Stay up to date on COVID-19:
REME HALO® Whole Home In-Duct Air Purifiers Information

Humidifiers

Dehumidifiers
---