Beat the Heat with A/C Savings
Stay cool and save with a new, high-efficiency air conditioning system.
Replacing your old, outdated air conditioning equipment will deliver major savings on energy and cooling costs for years to come. Woolley Home Solutions is New Jersey's preferred central and ductless A/C installation company, installing high-efficiency air conditioning systems from the best brands on the market including Rheem and Luxaire. Call us at 973-860-3482 to get a free estimate and qualify for $300 off your new air conditioning system!*
GET A FREE ESTIMATE
Get $300 Off Any New A/C System*
---
Top-Tier Central & Ductless A/C Installations in New Jersey
Woolley Home Solutions can help with your new air conditioning installation. Whether you're looking for a new central system or ductless mini-split units, our team of highly trained and trusted service technicians will complete your installation quickly and efficiently.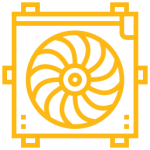 Central Air Conditioners
Total home cooling
Even distribution throughout the house
Great for homes with existing forced-hot air ductwork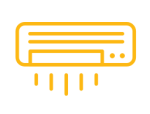 Ductless Mini-Split Units
Sleek design, for homes with or without existing ductwork
Zoned cooling room-by-room
Completely customizable to your home's layout & needs
Call 973-860-3482 to talk with one of our energy experts to find out which type of cooling system is right for your home or business.
---
Why Should I Install a New System?
Investing in a new air conditioner is a major investment! How do you know when it's time to replace your cooling equipment? Telltale signs include strange noises or smells from the equipment, more frequent repairs, and higher than average electric bills. Eventually, running an old air conditioning system just doesn't make sense for your wallet, your family's comfort, or your home's safety! New, high-efficiency cooling systems offer many significant benefits:
Higher efficiency, lower cooling bills
Longer equipment lifespan
Greater property resell value
Manufacturers' warranties
Financing opportunities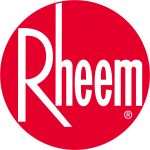 ---
Request an A/C Installation Quote
Woolley Home Solutions looks forward to helping you find the right air conditioning equipment at the right price. If you prefer to contact us by phone, simply call 973-860-3482.
---
*Terms & Conditions
Limited to one discount per household. Customers must contact Woolley Home Solutions for air conditioning estimate through the form on this page or by calling and mentioning the deal. Estimate is valid for 30 days. Customer must sign installation contract and complete deposit with Woolley Home Solutions within 30 days of estimate to qualify to receive $300 off the installation cost. Customer must live within the Woolley Home Solutions service area to qualify.